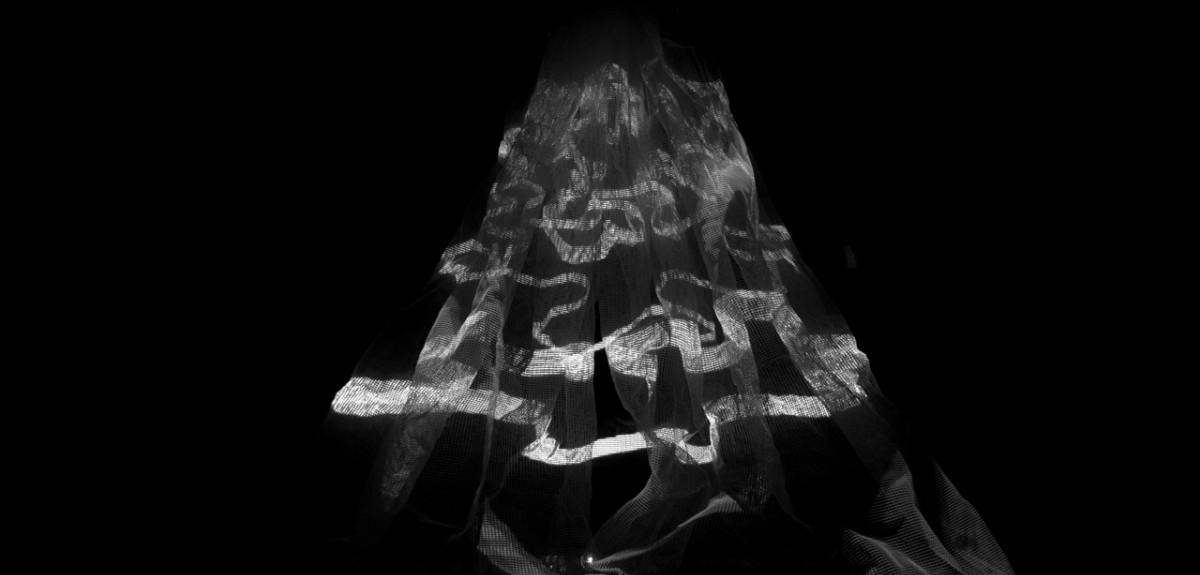 AMI is a girl that lives inside a heart, that is a screen created with a plastic net. AMI, an animated character, can be seen thanks to a technic called projection mapping. The viewer can also hear the heartbeats of AMI.
A depth sensation is created because the material is transparent. The screen shows an animation of lines, that are projected in real time, and corresponds to the changes in the heartbeats of AMI.
While the viewer gets near the screen, AMI's heartbeats get faster and the pattern changes, this is achieved thanks to the use of a distance sensor. It is also possible to the viewer to enter inside the screen. When the viewer entres, a projection of AMI appears. I this way, we can provide a complete inmersión experience, and the possibility for the viewer to experience the work in many different ways, depending from where he is standing.
Ami is the short for Absorbent Mapping Interaction. In japanese it means net, which is the material with which AMI was built. AMI was exhibited at the north entrance of the JR Ogaki station in Japan, 14 to 16 February 2014.
Furugori Yuki
Obata Yoichi
José María Campaña